Solutions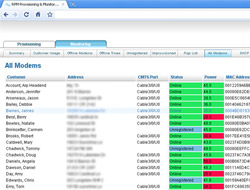 Cable Modem Provisioning and Monitoring
We built our cable management platform with three things in mind: speed, ease of use, and low cost. If you're tired of how slow and bloated your existing platform is, you'll find our product to be a breath of fresh air. In addition to being much faster and easier to use than other available platforms, RPM's platform costs much less.
Learn more about our RPM Cable platform
24x7x365 Customer Support
RPM provides white-label 24x7x365 US-based call center services to support your end users. Our expert support agents use RPM's provisioning and monitoring platforms combined with their IT experience to handle customer problems before they reach you. Let our well-trained agents make your life easier and reduce your expenses, while providing a better experience for your customers.
Learn more about RPM Support

Network Design and Management
With over 18 years of experience designing, building, and managing all different types of ISP networks, you can rest assured that we can help with any network projects you have. Whether it's helping our customers build a cable network or wireless grid from scratch, or taking over the management of your existing network, we'll do it right and make things easy for you.
Learn more about RPM's network management experience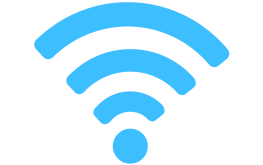 Wifi Hotspots
RPM Hotspot is a complete hotspot monetization and reporting solution that eliminates the need for expensive controller hardware and makes your life easier while providing an excellent end-user experience. As long as you have a Mikrotik router on site, you can utilize RPM Hotspot to manage your hotspot networks. Users can purchase internet access using a credit card or they can purchase an access code (at the front desk of a hotel, for example) to redeem for internet access.
Learn more about RPM Hotspot