About Us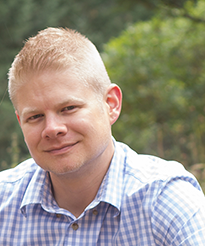 RPM Provisioning Management is owned and operated by JP Douros. JP has worked in the ISP industry for over 18 years, with a focus on DOCSIS for over 14 years. After building and maintaining DOCSIS networks for over a decade, JP recognized a need for a reliable, easy-to-use, affordable provisioning and monitoring platform.
RPM has since grown to provide software and services for far more than just cable networks. We support many different types of ISPs including Cable/DOCSIS, Wireless, Ethernet Over Coax, Direct Ethernet (MDU), Fiber to the Home, and Wifi Hotspot. Many of our customers operate multiple types of networks, and our platform makes it extremely easy to manage all of them.
In 2016, we partnered with a major call center to provide US-based 24x7x365 call center services directly to our customers and their end-users. It has been an excellent partnership and we look forward to delivering high-quality customer service combined with best-in-class network management to your company. Call management is completely customized to fit your company, with agents greeting customers with your company name and following the processes and procedures that you outline.